TRIO Student Support Services Program (SSSP) 
The TRIO Student Support Services Program (SSSP) is committed to providing support and information that validates each student's experience and nurtures a sense of participation, belonging and empowerment. Through mentorship, academic programs, one-to-one counseling/ advising, referrals to campus resources and social/ cultural programming, we strive to maximize your involvement and success in the campus academic community. In addition to assisting students through to graduation, TRIO SSSP helps motivate and inform students to utilize services to enhance their preparation for the job market and/or graduate and professional school admission.
TRIO SSSP is for students who are low-income, first-generation college students and/or students with disabilities.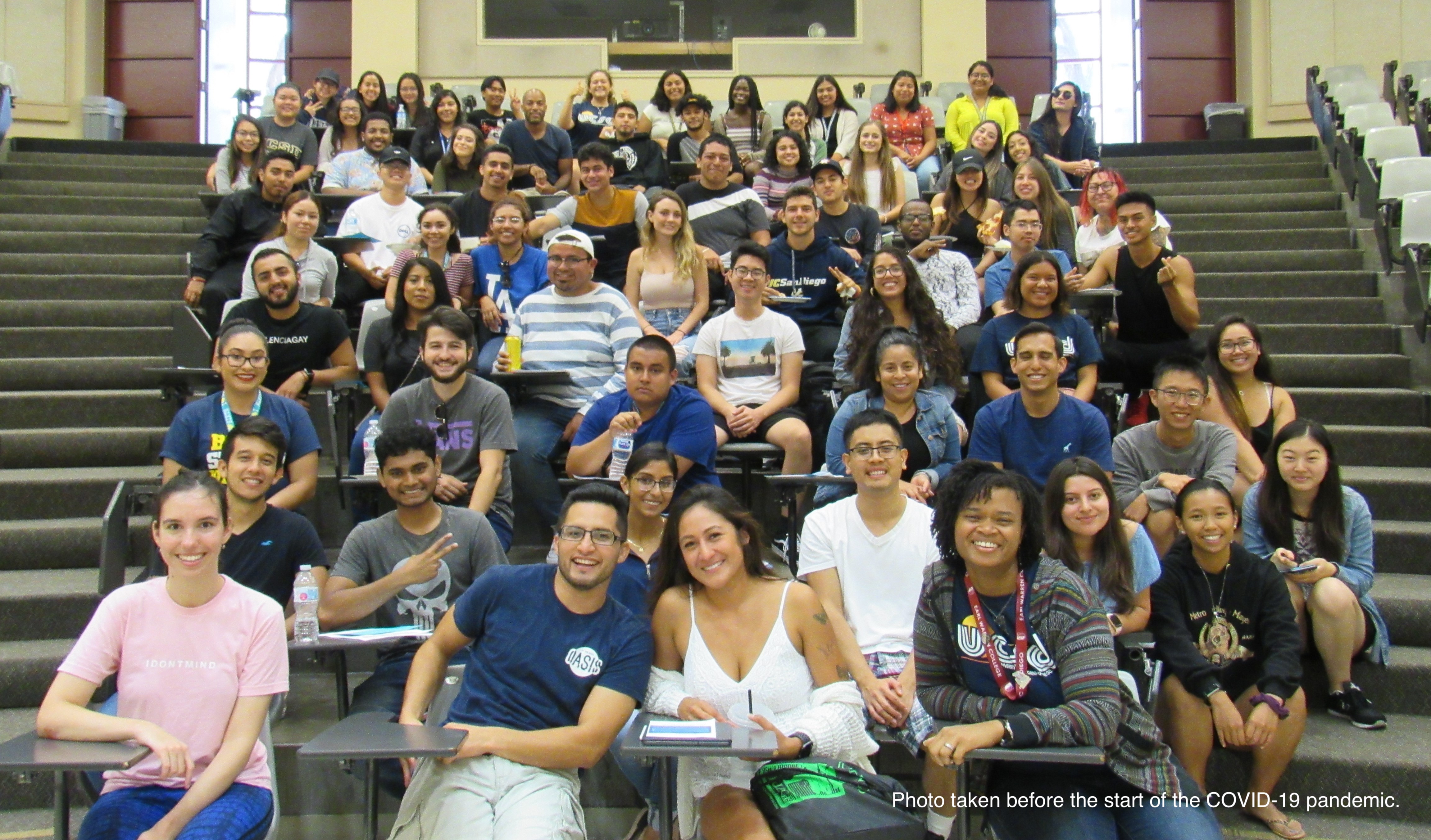 SUMMER EXPERIENCE APPLICATION
If interested in applying to Summer Experience, applicants will need your UCSD single sign-on credentials to access the application. Applications are DUE on July 4th, 2022!
Important Contacts for New Students
Important Resource Links 
Newly admitted students should follow the checklist on the Applicant Portal for instructions on how to submit official transcripts and test scores. The checklist also provides vital information about college orientation, student health and wellness requirements, financial aid, and deadlines to finalize admission prior to enrollment.
Questions? E-mail TRIO SSSP or call (858) 534-6308.
HELP FUND US
Help us provide extra tools, resources, and activities to our program participants for their development.