Hope Scholars Program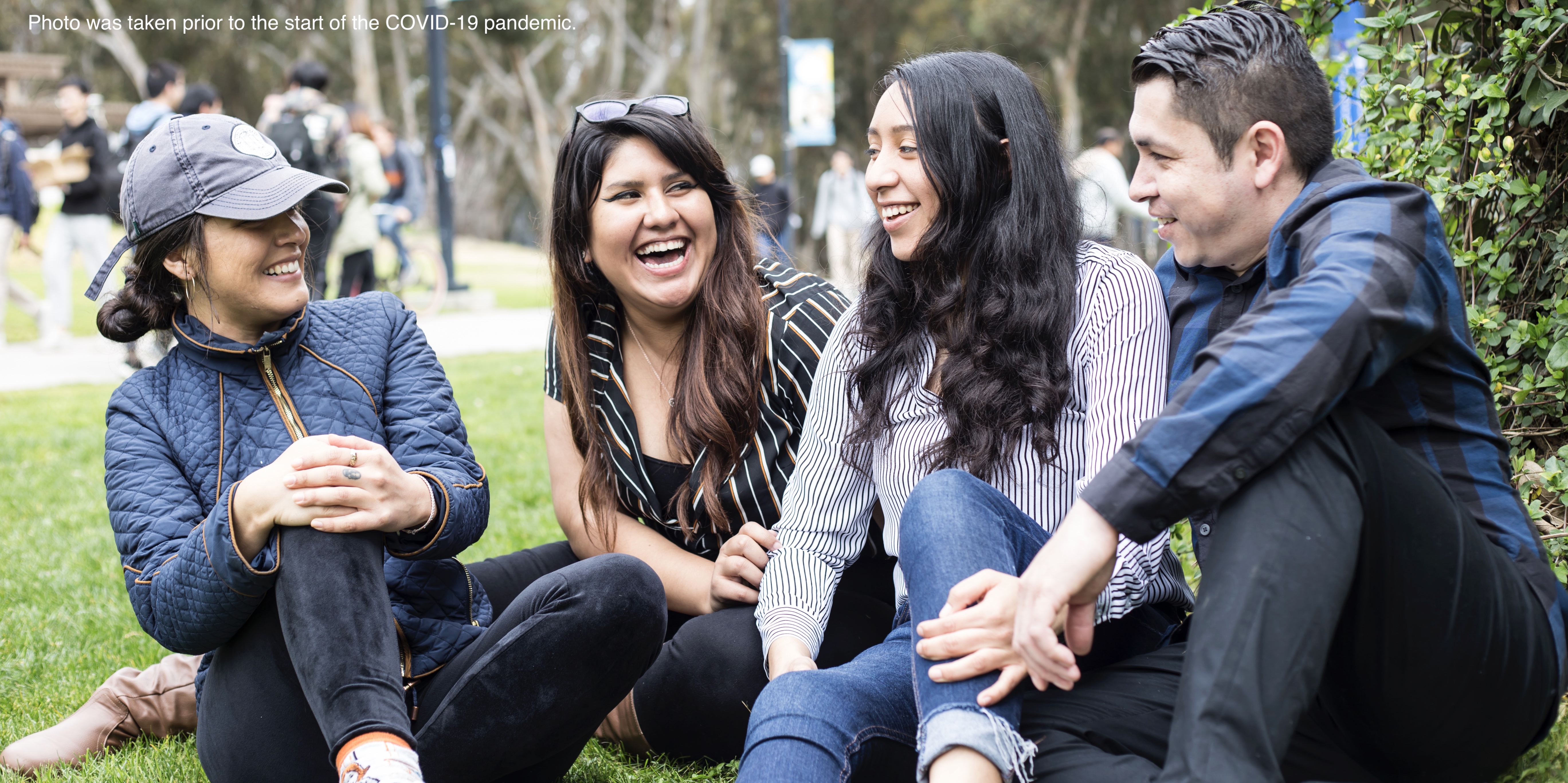 The Hope Scholars Program is a holistic student support program committed to supporting students who identify as current or former foster youth, under legal guardianship, unaccompanied homeless, or disconnected. Our family-oriented program strives to support Hope Scholars by offering an array of services including priority registration, scholarships, year-round on-campus housing, personal and academic counseling, individual tutoring, employment opportunities, personal and professional workshops, referrals to on and off-campus resources, and much more! Share our program flyer!
Program Eligibility:
Admitted into UCSD

Former or current foster youth, legal guardianship, unaccompanied homeless, or disconnected

Full-time enrollment / undergraduate (12 units)

Considered independent by the Office of Financial Aid 

California resident, U.S. Citizen, or permanent resident

Complete FAFSA Application
Program Commitments:
Enroll and complete a minimum of 12 units (full-time) per quarter

Meet with your assigned peer mentor at least 3 times per quarter 

Complete 1 advising appointment per quarter with Hope Scholars Staff

Maintain a cumulative GPA of 2.0 or higher 

Participate in at least 2 events per quarter hosted by Hope Scholars or OASIS

Complete our Student Evaluation 

(You will complete this with your peer mentor).
HOPE SCHOLARS APPLICATION
For those who are interested in the programming and resources available through the Hope Scholars program.
 Become a Friend of Hope Scholars!
The Mission of "Friends of Hope Scholars" is to collaborate with the UCSD community to support our students in gaining educational and career guidance while building lasting relationships. We hope our Friends of Hope Scholars can serve as role models and assist our students with their post-graduation transition into self-sufficiency!
Vision:

 

Graduation can be a scary time for our student population. As juniors and seniors prepare for the next stage of their lives, they have little to no guidance or support. Friends of Hope Scholars provides students with a caring supportive network that empowers them to ask questions and seek resources that will help them succeed at UCSD, and beyond. We strongly believe that through one-on-one coaching and mentorship with a caring professional our students will gain the confidence to seek opportunities that will ensure their success. 
Apply Today! Mentor Interest Form
Newsletters
Collaborative Partners & Sponsors
Contact Information
For general program information and questions:
For admissions information and questions:
For housing information and questions:
For financial aid information and questions:
Social Media