Language Arts Tutorial Services
The OASIS Language Arts Tutorial Services program offers writing support to all UC San Diego undergraduate students through individual tutoring and workshops with topics ranging from first-year college writing courses to research and professional development.
About
LATS Registration
Need writing support? OASIS-LATS is here for you!
Programs and Events
At OASIS, we believe in using community to empower people in their writing process. The following programs are geared toward certain student populations so that we can pinpoint specific issues and barriers in order to take the anxiety and uncertainty out of the act of writing. The goal is to make the process of improvement feel more supportive and comfortable so that you can grow as a writer at your own pace. Come to any of these programs to find a community where you find commiseration, camaraderie, and comfort as you navigate the many ways of becoming a better writer and communicator.

LATS Team
Learn more about our tutors, facilitators, and coordinators. Find out how their specializations can meet your needs.
OASIS Language Arts Tutorial Services
Center Hall, Third Floor
OASIS Front Office Phone: (858) 534-3760
Hours: LATS offers one-on-one tutoring Sunday-Friday. Our hours vary and you can check out our availability at ucsandiego.mywconline.com!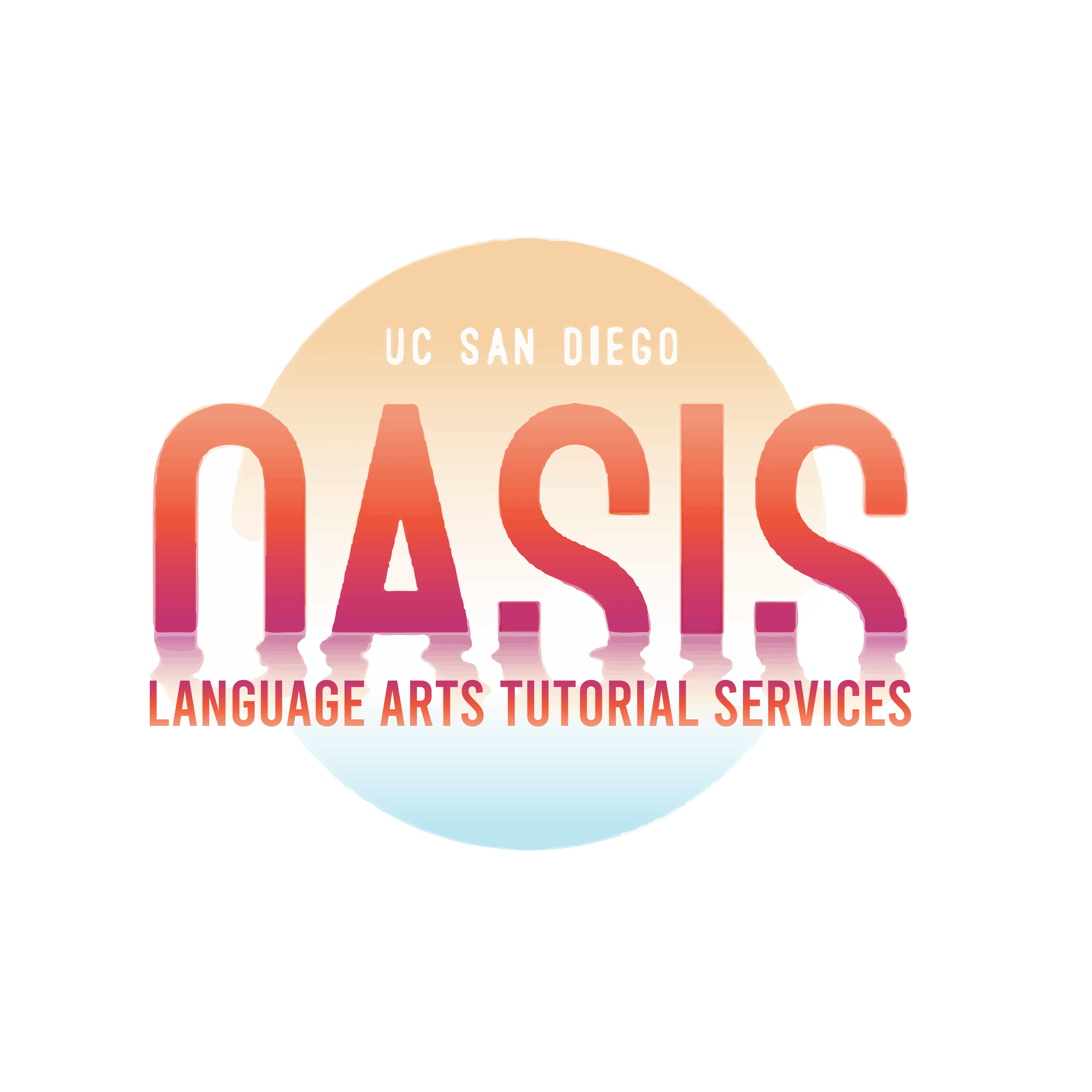 Email: oasislats@ucsd.edu
Mailing Address: 9500 Gilman Drive
Mail Code 0045 La Jolla, CA 92093-0045          
Social Media