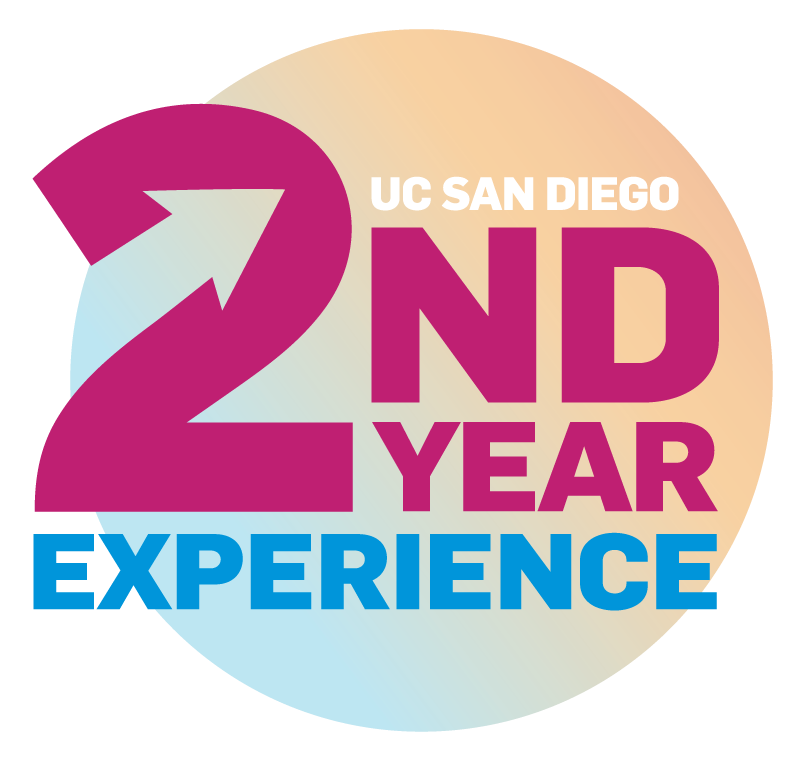 Ensure your continued success at UC San Diego! 2nd year students are encouraged to sign up for one of these support programs offering community, advising, and other resources to help you deal with 2nd year issues, topics, and challenges.
You'll receive access to weekly newsletters, podcasts, and workshops especially created for 2nd year students. We also have a 2nd Year Experience YouTube channel!
Both programs require a year-long commitment from fall quarter to spring quarter of your 2nd year.
The Video below was recorded prior to the start of COVID-19.
2Excel
Limited to 205 second-year students
Application required (

2021-2022 application will open Spring 2022

)
Must meet with peer mentor 3 times per quarter
Must attend minimum 2 workshops per quarter
Must enroll in EDS 23 (a 2-unit seminar offered winter quarter)
2Connect
Open to all second-year students
Registration required
Access to drop-in peer mentoring appointments to discuss academic and/or personal topics
More self-directed participation depending on your individual needs