Social Media 
Podcasts 
Listen to podcasts created especially for second-year students at UC San Diego, exploring second-year issues, topics, and challenges. Join one of our professional staff members, current mentors, and campus collaborators as we conversate and offer resources to the topics at hand. 
The meaning of the Sophomore Slump


Housing Options on and Off-Campus 

Career Exploration and Job on campus 

Switching Majors 

Healthy Habits for Highly Effective People 

And more!
Bookmark our podcast site:   sye.podbean.com 
  Youtube Channel
Make sure to subscribe to the Youtube channel-
2nd Year Experience UCSD
as we provide more platforms to connect with students. Through this visual lense, you can directly see and connect with the staff that holistically supports second-year students. 
Mentor Mondays 
Join us every Monday and get to see what the day in the life of a mentor; a student just like you looks like! Join us in the effort to connect with each other and form community.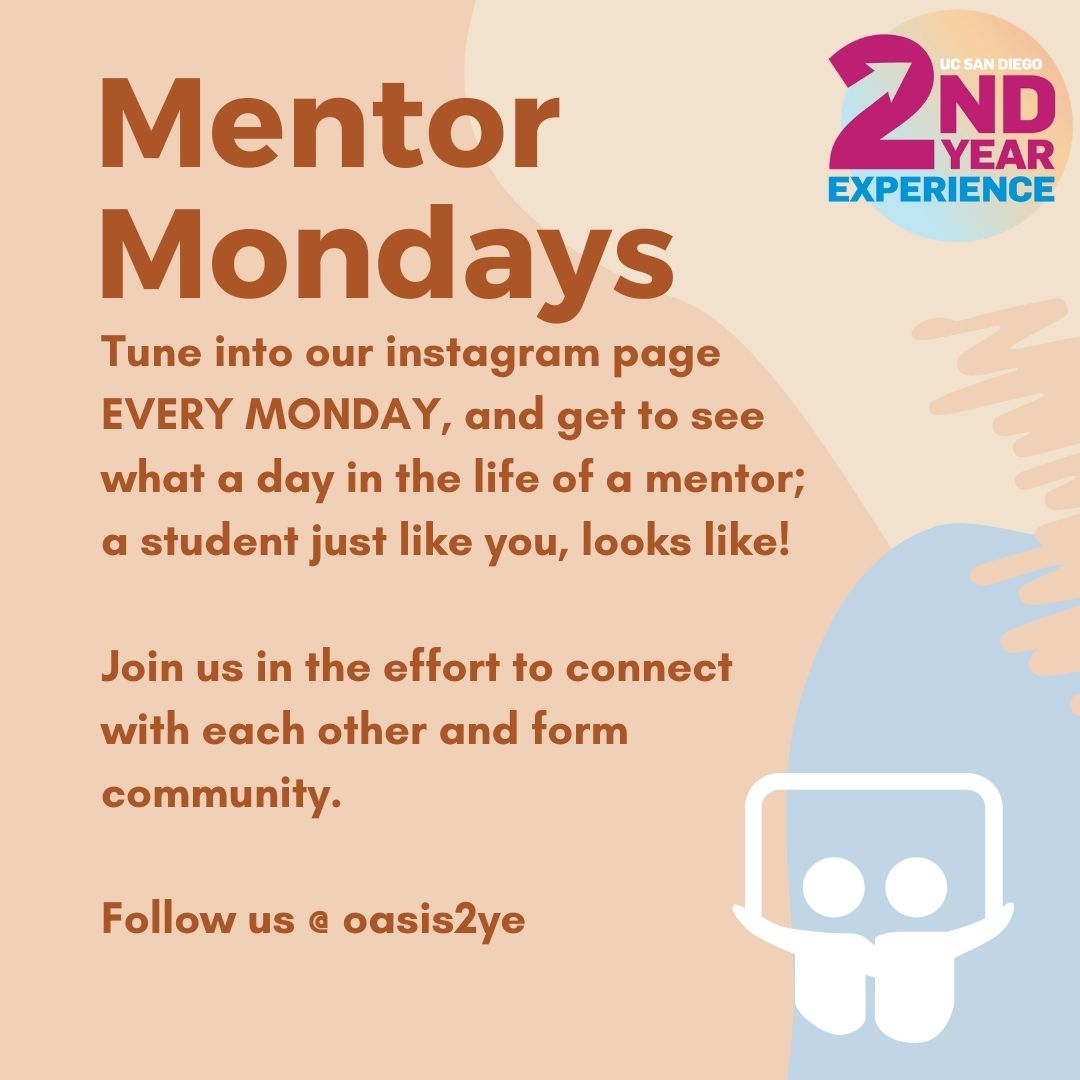 Wellness Wednesday 
Join us every Wednesday as one of the 2YE mentors goes live on our Instagram page and shares how they practice self-care! Take a moment to connect with us!