TRIO SSSP Summer Experience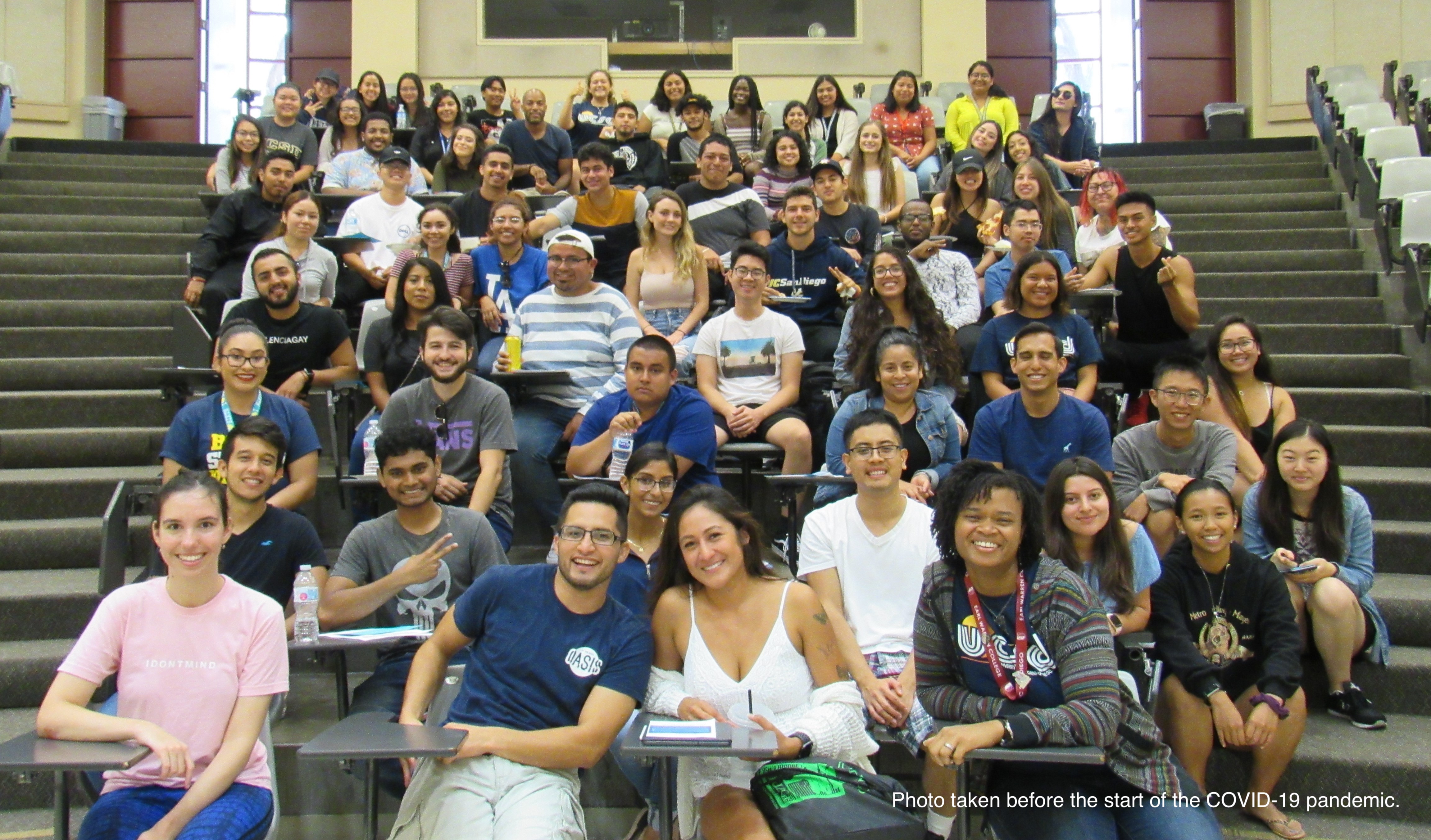 The TRIO Student Support Services Program (SSSP) offers the Summer Experience for incoming First year and Transfer students in August annually.  The Summer Experience is an enrichment program designed for incoming students to gain fundamental information and build community to help with their transition to UC San Diego so that they can:
SUCCEED instead of just SURVIVE at UC San Diego!
Build a sense of CONFIDENCE!
Gain a sense of KNOWLEDGE and BELONGING that will help you at UC San Diego.
Meet staff, faculty, and other resources that will help them establish a long-lasting connection at UC San Diego.
Meet current TRIO SSSP students.
Build friendships with peers and mentors that will aid in their transition process.
Belong to a support program until graduation.
If selected for the program, the expectation is that students will participate in all meetings, workshops, and activities. If they have mitigating circumstances that would prevent them from participating in the Summer Experience program, but they would like the opportunity to be a part of the TRIO Student Support Services Program (SSSP) starting in the academic year, please have them email triosss@ucsd.edu as soon as their application is completed.

SUMMER EXPERIENCE APPLICATION
If interested in applying to Summer Experience, applicants will need their UCSD single sign-on username & password to access the application. Applications are DUE on July 4th, 2023!
How to Apply
You will need your UCSD Student Single Sign-On username and password.
The application is open now, and applicants will need their UCSD Single Sign-On Username & Password to access the application.
Be sure to complete the entire application, including the essay responses.
Don't forget to upload or email a signed

copy of your parents / your 1040 Tax Form

. (We only need the signed copy of the 1040 Tax form itself.)  If you are not able to provide a copy of the 1040 Tax Form, please complete the "Income Verification Form" which will be included in the application.
Questions? E-mail us or call(858) 534-6308.